Loading...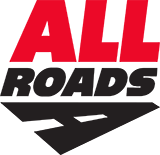 Loading some cool stuff... Please wait...
All Roads Construction
Taking too long?
Click here
All Roads Construction Ltd.
ALL ROADS was carefully created by selecting only the best within our industry. Professionalism and Talent at its best!
ALL ROADS specializes in
road paving
,
site grading
, roadway building related
concrete work
, asphalt pavement
milling
, municipal infrastructure and land development civil construction projects, including ALL types municipal and highway road improvements along with large complex arterial roadway maintenance Contracts in Western Canada, Greater Vancouver and the Fraser Valley.
Please call for any questions.
Vancouver Area Road Builder and Road Construction Company
Industry Respected Road Builders with Decades of Localized Experience
We evolved out of the industries need to have qualified
road construction and paving
Contractors who, cannot only meet tight deadlines, but also exceed all the current stringent specifications required from a variety of Municipalities and Authorities.
GET IN TOUCH
Fill in the short form below. We'll be right with you. Or you can give us a ring at .

OUR ASPHALT PLANT IN VANCOUVER AREA
The Cleanest Asphalt Plant in Canada
LEARN MORE
WE ARE HIRING! EMPLOYMENT OPPORTUNITIES
All Roads Construction Ltd. is looking to hire people to help us with our anticipated busy road construction season!
Our road building and infrastructure improvement contracts cover the following communities and municipalities in the Lower Mainland.
Upper Fraser Valley
Central Fraser Valley
Lower Fraser Valley/Metro Vancouver
---